Regular price
Sale price
$59.00 USD
Unit price
per
Sale
Sold out
Share
This series is derived from my Make Love series. The theme is lovemaking, passion and desire.
View full details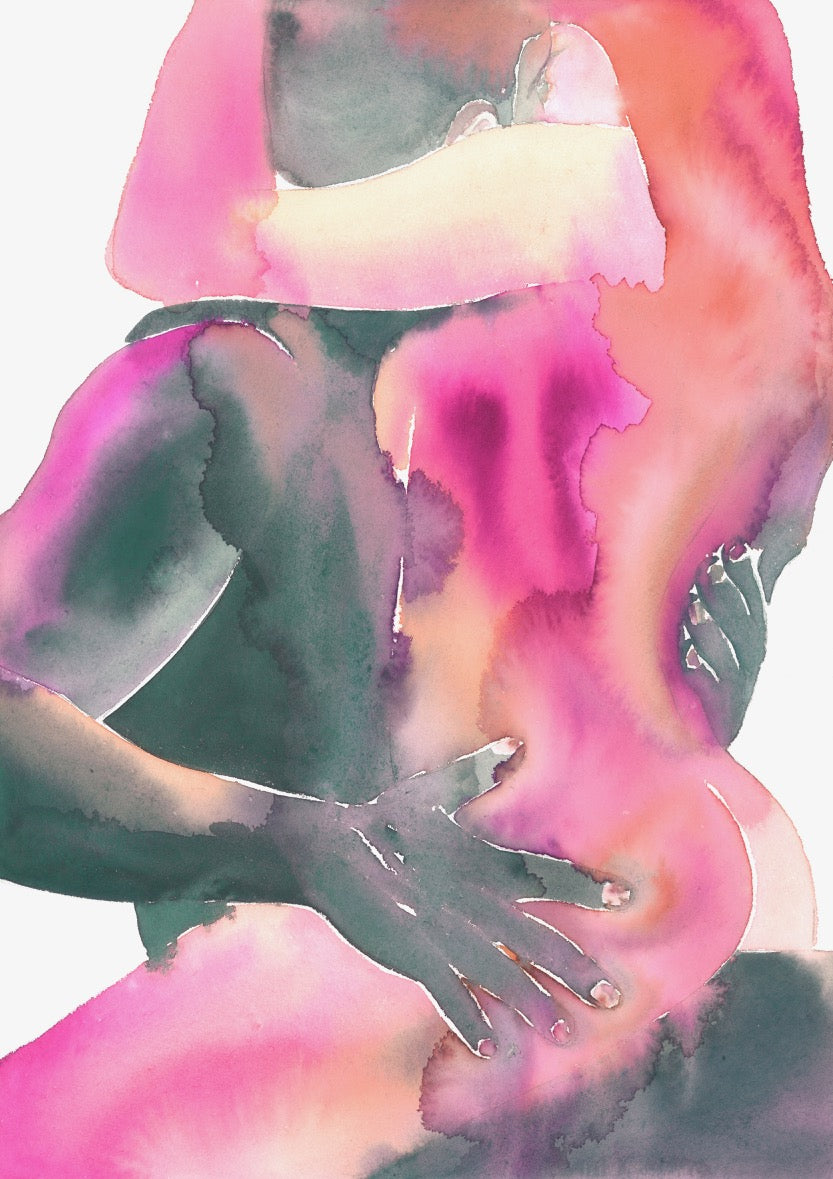 Questions are the root of all answers. Don't Be Shy!
Commision Work

Tina Maria Elena sometimes do commision work, and when she does Everything is handled through email to tinamariaelena@hotmail.com 

For more info please write an email to receive her list of terms. The Price usually starts at 800 USD.
Frames

The art is always sold unframed. We usually recommend oak or black frames to compliment the colors of the art. If you have issues finding a frame that fits - we recommend finding a place where they can create a custom made frame for you.
Images on webshop

The images here on the webshop are not high resolution and look a little unsharp. But the prints a made from high resolution files and will therefore look sharper. The images here are presented like this to prevent theft and downloads of the images.
Prints

The prints with white background will be warm white.

My prints are always limited edition, signed and numbered.

Printed on warm white 212 g. paper.

Some prints with dark and saturated colors look best on paper with a matte finish and will therefore be printed on another type of paper.
Sizes

The sizes of the images on my webshop are the sizes of the paper. So the prints look like the images here on the webshoppen - only difference is that the prints are made from high resolution files.
Shipping

I ship worldwide with diffrent shipping companies.

If you have any problems finding shipping options to your address please contact Tina Maria Elena through an email to tinamariaelena@hotmail.com

I currently ship orders twice a week. The delivery time may vary according to destination, and you will receive tracking info from the chosen shipping company once the order has been shipped.

However, please note, all VAT or other import taxes that are applied by the postal service in your home country (sometimes up to 25%) are in the responsibility of the buyer and will not be paid in part or in full by Tina Maria Elena. While we regret any delays that may be caused by postal and costums processing in other countries, Tina Maria Elena cannot be responsible for them. Please research your local rules before shipping.
Returns

If unfortunately my originals and limited edition prints doesn't meet your expectations or if you're unhappy with your order for any reason, simply return the item in its original packaging (within 30 days of purchase) please send an email to tinamariaelena@hotmail.comto arrange for a refund. Return costs however will not be covered.
Exchange

Same procedure as returns. You'll send the original/print back, and place a new order. Your payment from the first order will be refunded, once we receive the original/print in a good condition.

If you make an order by mistake, it can be cancelled within 12 hours of being placed. Write an e-mail to tinamariaelena@hotmail.com with your name, and order number.

If you write a wrong shipping address by mistake, write an e-mail to tinamariaelena@hotmail.com with your name, right address and order number ASAP.
Notice for Russian and Brazilian customers

Unfortunately orders can not be shipped from Tina Maria Elena to Brazil at the moment.

We cannot ship to Russia either.